The most common mistake people make when making New Years resolutions is they do not have someone to hold them accountable. This New Years resolution will force you to make serious efforts towards relational happiness in your marriage. How? This New Years love resolution must be printed and signed and dated by both you and your spouse. You can then obtain a picture frame for this New Years resolution and post it somewhere in your home so you both can easily reference it. This New Years Eve is an opportunity to make a love commitment that will impact your lives for the rest of the New Year, and then some, if you both have chosen to make a serious love resolution to each other.
1. This New Year I resolve to being more humble, to express the quality of humbleness in all my relationships to a point where it becomes my humble habit.
2. Realizing that I am not perfect, I promise to make every effort to extend grace to other people, making allowances for their short-comings, especially for my precious spouse.
3. This New Years Eve I am going to let go of any hurt feelings of bitterness, resentment, and spite by forgiving my spouse for any hurts that I feel he or she may have caused me. I now know that the pain is mine, not theirs, and in order to love I must forgive.
4. Though I know that everyone, including myself, struggles with selfishness, this New Year I commit to being less self-centered and more understanding of other peoples needs, especially my wife's or my husbands.
5. This New Years I will intentionally make efforts to appreciate my husband, wife, boyfriend, or girlfriend on a daily basis. To open my eyes wide enough to view the many reasons I have to be content with them.
6. I agree that my tongue can be hurtful if not kept under control, so I am resolving to better control my words by thinking before I speak. This New Year I commit to speaking words of love to my spouse by complimenting and encouraging them.
7. With patience I will be more understanding, more compassionate, and more forgiving. With patience I will overlook the things that I have so often allowed to bother me. With patience I will have more tolerance, so I humbly commit to being more patient with others, especially my spouse for the entire New Year.
8. Although we are all prone to become angry, I know that a person of understanding is even tempered. I will seek to control myself and my emotions so that I am not too quick to become angry thereby making a fool of myself. I will be slow to speak, quick to listen, and slow to become angry during the New Year.
9. In this New Year I promise to spend more time gaining wisdom so that I will grow in maturity and become a more loving person. I promise to read the book of love, 1 Corinthians in the bible, so that I may follow the ways of love, and learn what it truly means to love.
10. I am going to make intentional efforts to love the people in my life, because I now know that love is more important than anything else. I know that real love lasts forever, and there is no greater joy than that.
Husband______________________________
Wife ______________________________
New Year______________________________
For a more printable copy of this New Years Resolution click here
Send New Years Eve Ecards To Friends And Loved Ones
Thomas Kinkade Calendar!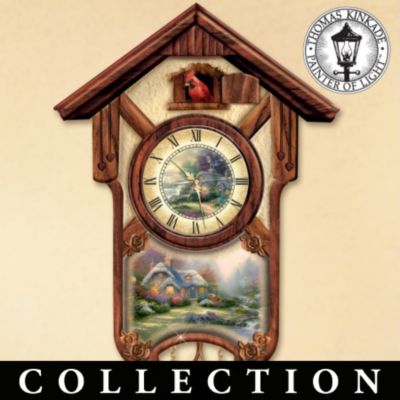 Limited-edition Thomas Kinkade Wooden Seasonal Perpetual Calendar! Exclusive Decorative Wall Calendar with Stained-Glass Art! – Every month of the year provides its own unique natural beauty, a beauty frequently captured by the talented Thomas Kinkade, America's most collected living artist. His vision for bringing to life nature scenes in all their radiant beauty, as only the Painter of Light(TM) can, is highlighted in this first-of-its-kind illuminated stained-glass perpetual calendar. This Thomas Kinkade wooden seasonal perpetual calendar, showcasing twelve of Mr. Kinkade's most luminous works in stained glass, available only from The Bradford Exchange. A handsome custom-crafted wooden display rack ,a $99 value is yours for the price of one issue. This heirloom-quality calendar comes with 54 specially designed tiles that allow you to customize each month for your home. A decorative wall calendar that lets you escape to the tranquil world of Thomas Kinkade every day; it also makes a collectible Thomas Kinkade gift! Don't miss the chance to make this limited edition your own today. Order now!

Disney Princess Perpetual Calendar Collection Celebrates a Happy Ending to Each New Day! Unique Disney Princess Home Decor! – At the end of the day, who knows more about making dreams come true than Disneys Royalty? Now, a Disney Princess perpetual calendar collection gathers all your favorite princesses to help you celebrate the joys of every day. The procession begins with Issue One, Ariel and Cinderella figurines. Soon, your collection will continue with Issue Two, a fairy-tale castle calendar display – a $75 value for the same low issue price – including date and special occasion tiles. Look forward to even more sets of two Disney Princess figurines, each a separate issue to follow. ‡Available from The Bradford Exchange, this Disney collectible lets you mark time in style when you move a Disney Princess to the top. Each issue in this collection features two handcrafted and hand-painted princesses, seasonally attired to reign over her month. Each Disney Princess appears twice in the collection – once in her everyday wear and once dressed for the ball. Celebrate the magic of every season with this enchanting Disney Princess home decor, but don't miss out. Order now! Fine collectibles, not intended for children.